Xiaomi company is going to hold a big event on 8 February. In this event, the company is about to launch MIUI 12.5, MIUI 12. An upgraded version of Xiaomi company has announced the event on their social media account.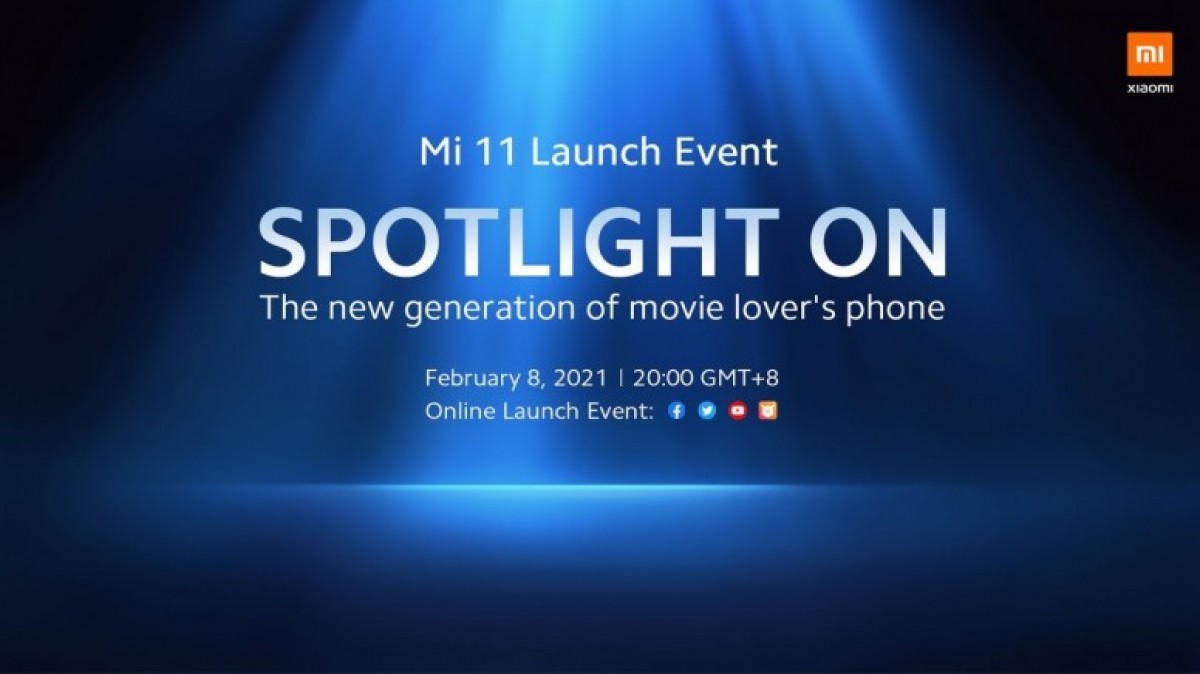 Let us know that the company is going to launch MIUI 12.5 worldwide and you can see this launch event on the company's official Facebook account. Apart from this new update, Xiaomi is also going to launch Mi 11 globally. Although the company has not yet given any information for the launch of this phone, it is being said that this phone can be launched on that day as well.
MIUI 12.5 and MI 11
to be launched on 8 February. Now let's talk about MIUI 12.5, the company has not given any definite information about it yet, but it is being said that it will be compared to MIUI 12. Features. Furthermore, experts say that the globally released version will not be different from the MIUI 12.5 released in China. In such a situation, this new update may have many features such as floating windows, proximate location sharing, the latest MIUI update clipboard security, and sandbox support.
Features of MIUI 12.5
Talking about a special feature of MIUI 12.5, the company is going to give a feature named MIUI + in this phone. In this new feature, the company can connect its Xiaomi phone to its Window PC and can access the notifications coming in the phone directly to the Window PC. After that you can see all the messages, photos, videos and all the information of the phone in your PC.
MIUI 12.5 will offer optimized performance. MIUI 12.5 has been said to be more lightweight, faster and efficient than previous versions of MIUI.



Xiaomi has claimed that it will use 20 percent less cores than before, with 35 percent less background memory and 25 percent less power consumption.
Xiaomi is using 'MIUI Lite Con Motion Effect Architecture' compared to MIUI 12.
The new MIUI 12.5 has a new set of super wallpapers: Snow Mountain from Mount Siguniang, Shipwreck Bay in Greece (Navagio Beach in Italy) and Edge Mountain of the Blade.
With MIUI 12.5, the company is also paying more attention to privacy. Also clipboard security, file storage (sandbox mechanism) and browser.
The place (fake position) now has a special mention.
Xiaomi App Store with MIUI 12.5 has special instructions for privacy, including risk, avoiding malicious content and tampering with security.
When will the new update come Which phone?
Xiaomi has not yet released any roadmap for the new update MIUI 12.5. Because of this, it is difficult to tell at the time when this new update will be sent and in which phones. However after the release of this update in China, the update of this new phone MIUI 12.5 has been given in Redmi K20, Redmi K20 Pro, Redmi K30, Redmi K30 Pro, Mi 10, Mi 10 Pro, Redmi Note 7 and Redmi Note 9 . . In such a situation, it can be anticipated that in India, MIUI 12.5 update can be sent for these phones.