Top Android Games Made in India 2021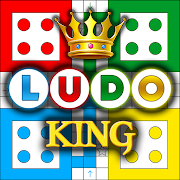 Developed by Gametion Technologies Pvt Ltd
Free
Rating - 4.3
About
*THIS IS OFFICIAL LUDO KING™ GAME 500+ Million Downloads! Voice Chat available! Most popular Ludo game. A first Ludo game of its kind available on mobile since
201
6
Rating 4.2
About
WCC3 is a next-gen sequel to the World's No. 1 mobile cricket game - World Cricket Championship 2 (WCC2), the most downloaded and awarded game.
Developed by
Nautilus Mobile
Free
Rating 4.2
About
Welcome to an authentic, complete and surreal Cricket experience - Real Cricket™ 20. We strive to provide a rich cricketing experience to the Cricket Lovers.
Developed by
Moonfrog
Free
Rating 4.5
About
Teen Patti Gold, a popular household card game of Indian origin, is one of the highest grossing games in India with over 6 million monthly active players globally.